The process of Company Formation in India proves to be a chore if you lack the best consultants on your team. Our team of company secretaries and CAs are experienced to understand nuisances of forming a company in India for an overseas company. Our team would assist you in evaluating best structure for your operations in India and due to years of experience, your business will benefit in online accounting, corporate finance issues and matters related to foreign investments along with much more.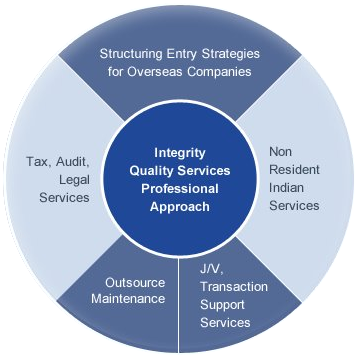 "This experience has also deepened our knowledge on matters dealing with International Taxation and Double Tax treaties."
Forming a Company in India
We can Help You
The Indian company can either be a Joint venture company or a wholly owned subsidiary or simply a company owned by foreigners / Non resident Indians. Due to years of experience, they possess expert knowledge on details of documentation and attestations required in India.

Forming a corporate entity in India - an overview

Types of companies permitted in India

Simple structure - one person company

First thing first - apply for PAN under income tax act

Opening of bank account

Floated a company in India? Know your basic obligations