Corporate Financial Services focuses on financing, investment and risk management decisions of corporations.Corporate finance activities range from capital investment decisions to investment banking. We serve Foreign companies and Non resident Indians (NRIs) located across the globe. Over the years, we have gained in-depth experience and expertise in providing multitude of services and obtained client confidence in handling their complex and confidential financial and taxation matters.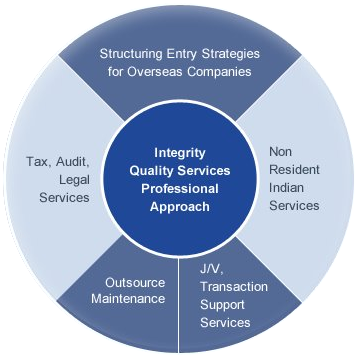 "Our team of Chartered accountants are specialized in implementing strategies to maximize shareholder value"
Corporate Finance
What we Offer
We have a rich and varied experience in this field encompassing:
Project Finance
We have a commendable track record of having successfully arranged low cost funds viz. long term/ working capital loans in India and External Commercial borrowings for start ups/expansion projects from financial institutions, banks and venture capitalists. We assist in the entire process of raising finance including:
Preparation of detailed project reports.
Liaison with financial institutions/banks.
Financial Restructuring
Our services in this field include:
Developing a restructuring plan based on a detailed assessment of operational, legal and financial aspects.
Facilitation of negotiation with lenders, creditors.
Monitoring the implementation of the plan.
Business Valuation
We play a key role in valuing sell-outs, buy-outs and existing businesses by employing appropriate valuation basis / methodologies on an assessment of legal, operational and financial aspects.